PIA Made an Account for Me
PIA is making user accounts for some people who are already in the system (from the old system), especially for people who are licensing coordinators, owners, or 'in charge' of an agency/company. If this applies to you, PIA may have contacted you and told you that you have an account to access.
If PIA told you that you have an account and need to log in to it:
Go to https://www.pianeia.com/password/reset to reset your password.
Type in your email address (the one PIA told you is the email address from the account)
Then click on 'Send Password Reset Link'

This will send an email to your email address. In the email, click on 'Reset Password'.

This will open a window on the site. Your email address will be pre-filled. Enter a new password (twice). The instructions for choosing a password are underneath the first 'password' field. Our system has password requirements that you may not be used to, but may find easier than typical password validation.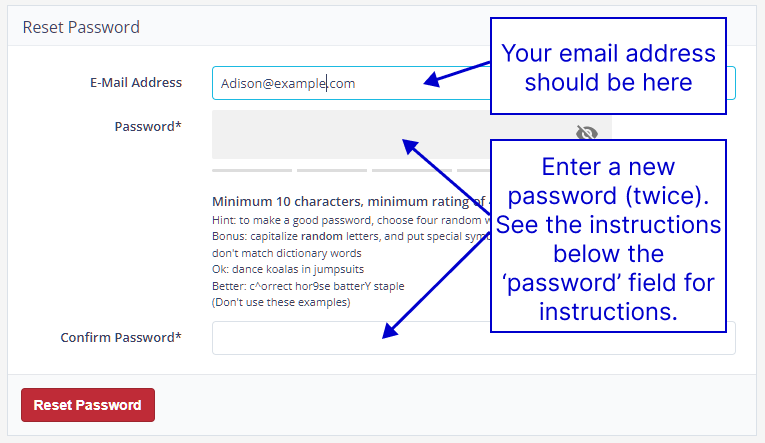 Once you have reset your password, see I'm a new Agency/Company Admin for more information on agency/company admin.